START A GROUP FOR SPIRITUAL SEEKERS
Q Place equips Christians to start groups where everyone can process what they believe
and see the message of the Bible for themselves.
---
Proven Approach
Our guidelines set the stage for discussions filled with discovery.
Time-Tested Tools
Our resources help you learn and lead others with confidence.
Ongoing Support
Our coaches equip you to facilitate a great group.
---
MANY Christians feel awkward and misunderstood when trying to have spiritual conversations.

We change that.
---
Q Place offers a proven way to help others discover Jesus in our culture today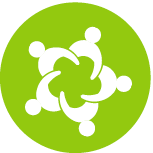 1. Prepare
We provide coaching so you will feel confident to start and lead a group for spiritual seekers.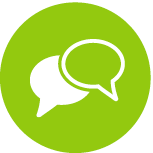 2. Connect
We empower you to build relationships and invite friends into safe spiritual conversations.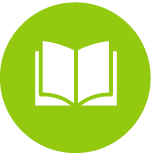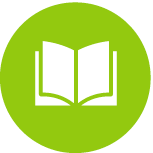 3. Grow
You can choose from our many resources to meet the needs of your group.
---
WONDER WHAT A Q PLACE GROUP LOOKS LIKE?
We understand the struggle to have authentic ongoing conversations outside of Christian circles. That's why we've equipped hundreds of Christians with an approach that gives you a front-row seat as God works in the lives of your friends.
---
WHAT CURRENT GROUP LEADERS ARE SAYING
"Six months before this [Q Place Coaching], I never would have thought we'd be doing this in this neighborhood. And I never would have thought one person in particular would have come. Now, this guy has changed so much. He even comes over by himself so we can read the Bible and talk about it together."
– Duane M., Odessa, FL
"Q Place Coaching helped me get to the point where I could rely on the approach. Hearing how it has worked over time and in lots of groups was what I needed. What we're doing in Mark has turned out to be the best—and I wouldn't have thought that until the coaching."
– Duane M., Odessa, FL
"We've had a Bible study for many years. But in all honesty, it limped along. It was difficult to find materials that reflected the lives of our clients. Then we discovered Q Place. We told clients there was going to be a new format of Bible exploration—and they started to come…and come…and come."
– Nancy P., caring pregnancy center, iowa
"We started studying the book of Mark at the clients' request. They asked to learn 'more about exactly what Jesus said and did, not what the world says about Him.' 
One morning it was negative 34 windchill outside, and 7 moms, 3 with newborns, showed up at the door for the 9 am meeting on a dark February morning. Q Place has been that much of a game changer."
– Nancy P., Caring Pregnancy Center, Iowa
Learn how to share your faith in a way that gives people space to make discoveries and come to know Jesus.
---
PICTURE YOUR OWN GROUP FOR SEEKERS
Imagine your own group where people you know are discussing honest questions about God and you're seeing God actively working in their lives.
Experienced Q Place coaches will show you how to invite friends and create a safe environment for discussing God and the Bible. We'll connect you with solid resources so your group members can discover truth for themselves at their own pace.
In your group, everyone will listen to each other. Everyone will make discoveries. Everyone will grow.
---
ARE YOU A CHURCH LEADER?
Send your small group leaders to our Thriving Groups Workshop to reconnect your people and position them to move outward.
Watch our 9 Arts Church Leader Webinar recording and use the 9 Arts of Spiritual Conversations curriculum to help your church grow in everyday conversations about God with people who believe differently.
---
GET TIPS FOR YOUR GROUP FROM THE Q PLACE BLOG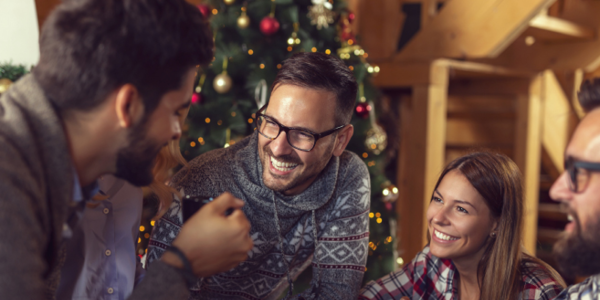 The Christmas holidays are a time of year when people are often more open spiritually. However, most people will want to know if you are a "safe"…
Read More >
"I had a Bible study going in my neighborhood but was struggling with materials that weren't user-friendly. Then we tried a Q Place Bible discussion guide, and in the middle of the first discussion we all seemed to look up at one another and I voiced what we were all thinking, 'Now this is the way our Bible study should be.' There was a lot of balanced sharing. A lady who dropped out last year is back this year and loving it. My group is so happy, and so am I!"
— Linda W., Fort Wayne, IN
"I wish Q Place had been around when I was a seeker investigating spiritual issues! This is where the action is: a safe place of discussion and discovery, where open-minded people can pursue answers to satisfy their hearts and minds."
– Lee Strobel, author of The Case for Faith
"Curiosity about spirituality, God, and even religion is at a high level in our culture — but so is confusion about where to go to discuss real questions. That's why I'm so excited about Q Place! These groups provide safe settings for spiritual conversations, allowing open and honest inquiry in a spirit of respect, trust, and personal discovery."
— Mark Mittelberg, author of Becoming a Contagious Christian training course
"At a time when the word 'Christian' or 'evangelical' in the minds of many conjures up judgment, or the imposition of faith upon another, Q Place starts with keen respect for the one on a journey of faith."
— Greg Ogden, author of Transforming Discipleship and Discipleship Essentials
". . . With full confidence that the journey ends with Christ, honored questions by the explorer can lead the person to discover who they have been longing for without knowing it."
— Greg Ogden, author of Transforming Discipleship and Discipleship Essentials