Leading by Listening
| By admin
Most folks think they have to be an expert teacher and ready with answers to any Bible related questions in order to start a group for seekers. But that's actually not the case at all. You don't need to be a seminary-trained teacher or theologian. You only need to be a good listener.
In January of 2020, Duane, his wife, and another Christian couple started a small group in their Florida neighborhood—a group for seekers. Within two months, Duane was amazed to see what was happening.
"We are seeing the Bible change people."
They had started their group after going through Q Place Coaching the previous fall. In Coaching what they learned was new to all of them, and they wondered if the approach would work. It was a big transition to think of not teaching and instead allowing people to make discoveries for themselves. But they were game to try it. So rather than coming into the group ready to teach, they listened.
They also used what they had learned in Coaching to set the stage for everyone to share honestly. And they quickly found out where people were.
Full of doubts about God.
Saying the Bible was just a bunch of stories.
Some with formal church backgrounds. Some without. Some with deep hurt.
With his co-facilitators, Duane listened patiently instead of moving into teacher mode. And then he saw the group open up to discussing the Bible together.
When the group started using Q Place's discussion guide called Mark: Discover Jesus, Duane was amazed to see God's Word itself disciple his group.
By the time they finished discussing Mark 5, one guy no longer had issues with doubt.
Another guy had said before that you can interpret the Bible any way you want—"It's just a bunch of stories." But he no longer said that and was very much into discussing the questions in the discussion guide.
Rather than teaching or debating, Duane and his co-facilitators just let the discussion guide do the work.
"Six months before this, I never would have thought we'd be doing this in this neighborhood. And I never would have thought one person in particular would have come. We have two guys whose wives aren't coming, but they've hung in there, and are going out of their way to make it.
One of these guys has changed so much. He even comes over by himself so we can read the Bible and talk about it together. One time he wanted me to explain the four soils of Mark 4 to him. But he hadn't read far enough in the text to hear Jesus' own explanation of the hard path, the rocky soil, the soil with weeds, and the good soil.
So we moved on to that section and he read Jesus' words. Then he said, 'I want to be the 4th soil'!"
In April, the group didn't miss a beat when they had to start sheltering at home. They just shifted to meeting by Zoom. In good weather they met outside and the discussions continued!
Are you thinking about starting your own group for spiritual seekers? It doesn't take an expert. Duane can testify to that!
God's Spirit uses His Word in people's lives, and it is exciting!
– The Q Place Team
Are you thinking about starting your own group for spiritual seekers? We'd love to help you get equipped! Just click to learn more.
---
Recent Posts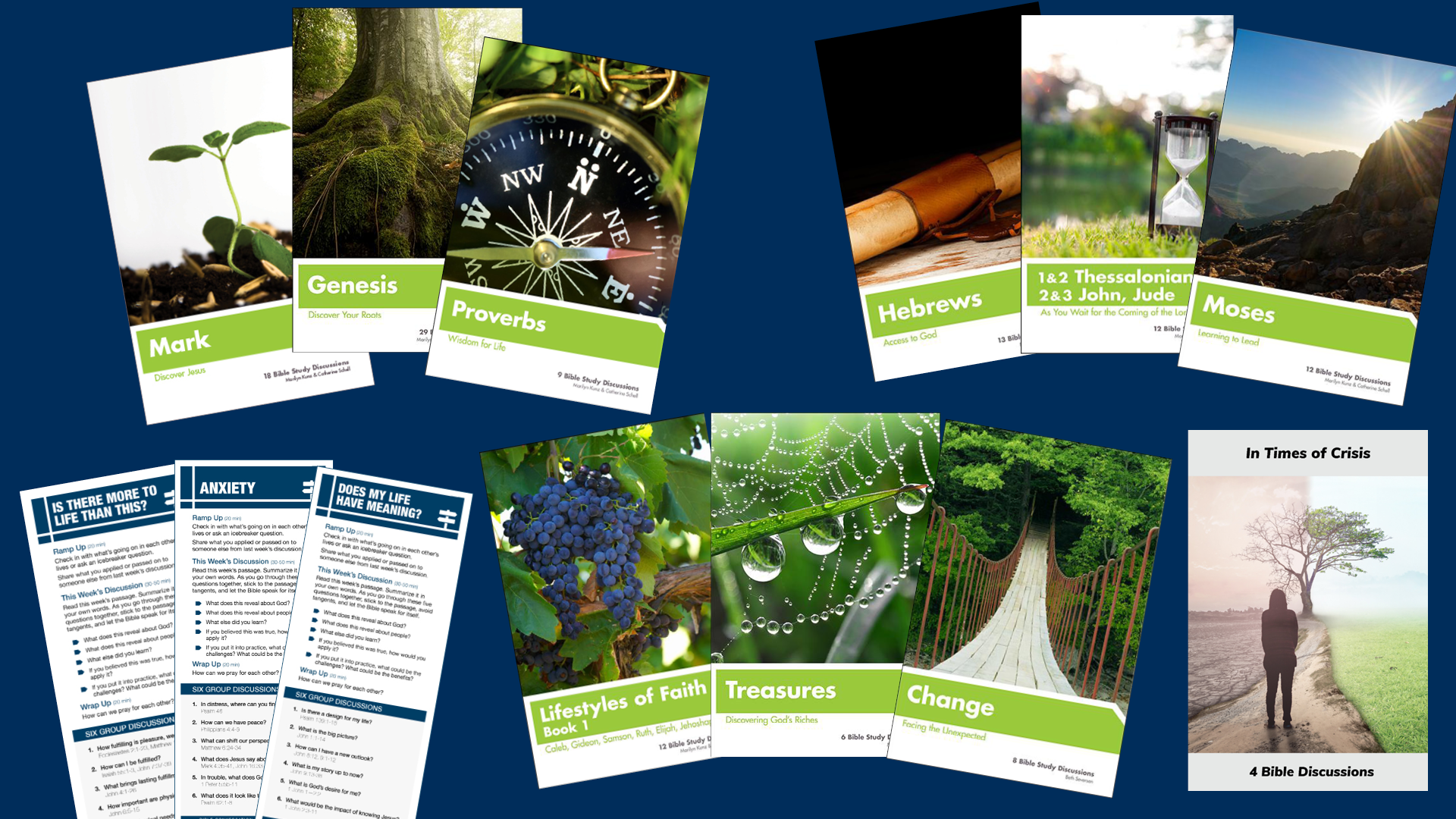 Looking for any of Q Place's Bible Discussion Guides? Find the whole list here, with links to our web store where you can order them.
Read More >